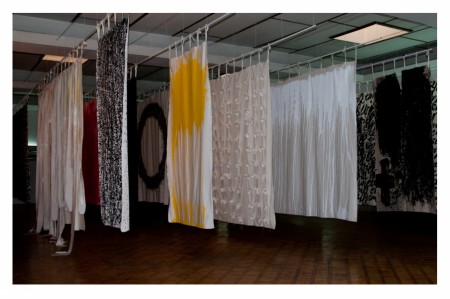 The Mongolian National Modern Art Gallery is proud to continue its tradition of exhibiting foreign, modern and contemporary arts generic cialis 200mg pills in Mongolia. One such example is the internationally recognized
artist, Günter Uecker, who is a leading representative of Op art.
Rapid changes in nature, climate and technical and technological progress continues to provoke changes in the ephedrine viagra universe, humanity, ideas and convictions. In this context, new notions like "world art" are emerging and becoming less and less limited by national boundaries. Today we are presenting a brilliant example of such art in the Günter Uecker-famous German artists exhibition.
Here, we would love to cialisvsviagra-toprx share some historical facts about Op art:
"Op" is an abbreviation of optic/optical, with a ringing reference to pop art. The term has been in use since its first use in October 1964 in a 'Time' magazine article.
By the contraindications of viagra mid-1960s, the fashion-conscious art world of New York was already announcing the demise of pop art and the search began for a new concept. In 1965, 'The responsive eye' exhibition curated by William C. Seitz at the New York Museum of Modern Art provided an answer.
Op art requires the viewer's participation to 'complete' it. In this sense, the works are 'virtual' works which prompt the viewer to consider the viagranoprescription-buy.com processes of perception and thought and to question the illusory nature of reality. These concerns link Op art to a number of contemporary movements, such as 'Fluxus', Super realism', and 'GRAV' as well as to gestalt theories in psychology (the whole is perceived as greater than the sum of its parts) and to new discoveries in psychology and physiology of perception.
While all art relies to a certain extent on optical illusions, Op art specially employs optical phenomena to confound the normal process of perception.
Composed of precise geometric patterns in black or white or of juxtapositions of high-keyed colors op art paintings vibrate, dazzle and flicker, creating more effects, illusions of movement or afterimage.
As one can see from his biography, Günter Uecker was involved in many different art activities. For example, he joined the famous German art group "Zero" which was established in 1959 in Düsseldorf.
In his artworks cheap viagra 100mg viewers can
see a lot of cialis what is it used for different things such as nail artworks, installations and light-works.
We are certain that this prescription for cialis exhibition provides a rare opportunity for viewers to experience first-hand the cialis generic name in india mystery of birth of the genial art of Günter Uecker .
We wish to express our deep appreciation to the Goethe-Institute for what is female viagra the tremendous efforts they expended on behalf of the exhibition. Our heartfelt thanks is also extended to the German Embassy in Mongolia for their support and to all those others involved for their patronage and cooperation.