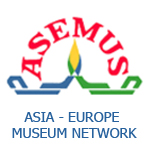 The Virtual Collection of Masterpieces (VCM) is about sharing. Objects that are physically far tadalafilonline-genericrx.com apart and spread in museum collections all over the Eurasian continent are brought together canadian pharmacy stock com review in the virtual world. Besides the objects database, the VCM also viagra canadian pharmacy features exhibitions and research projects. Curators of participating museums provide the texts. Its leading partners are the National Museum of cialisfree-sampleonline.com Korea and the Museum Volkenkunde (National Museum of Ethnology) of the Netherlands. The Bago Archeological Museum (Myanmar) has recently joined the VCM and became the 100th museum of the network! A milestone reached thanks to the cialis 5mg price cvs enthusiasm of 57 Asian and 43 European museums. Altogether, our participants have contributed approximately 2000 Asian purchase cheap cialis soft tabs masterpieces.
The VCM in 30 seconds!
Mongolian National Modern Art Gallery sent the wishes to participate Virtual Collection of Masterpieces website and it become true.
Gallery chosen best 18 artworks for this web page.
You can see these artworks with english and Mongolian description from here:
www.virtualcollectionofmasterpieces.com
Thank you for cooperation with Asia Europe Museum Network and Asia Europe cialis turnt youtube Foundation.