The art shop offers an exclusive selection of art books and gifts related to key works from the gallery. High quality, full-color catalogues of both paintings and graphic works provide a comprehensive overview of the collection.
A wide selection of postcards, cups, t-shirts and key rings are available. The shop can also supply art materials, including graphic pencils, chalks, paints and brushes. Many of the gift items are commissioned especially for the Mongolian National Modern Art Gallery.
The art shop is located near the gallery entrance. We hорe you will enjoy your visit and the items on offer in the shop!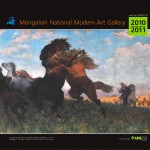 Calendar 2010-2011We are selling calendar, which has Mongolian famous paintings.
Calendar Price: 40000 tugg>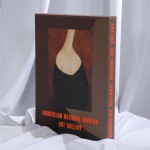 "Mongolian National Modern Art Gallery" catalogue 1
In this catalogue you can enjoy the 164 artist's 192 pieces of oil painting with good printing and in English and Mongolian.
Catalogue Prise:
Solid foldered – 48000 tug
Soft foldered – 43000 tug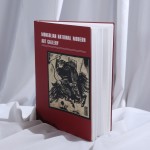 "Mongolian National Modern Art Gallery" catalogue 2
Around 40% of Gallery collection is the graphic artwork, include lithographic, linocuts, poster, calligraphy, wooden block printing, cartoon, sketches and composition. This catalogue include 162 artist's 179 artworks in 206 paper and English& Mongolian.
Catalogue Price:
Solid foldered – 48000 tug
Soft foldered – 43000 tug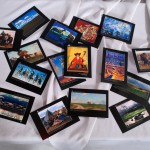 Posts:
We offer you this new souvenir for you since 2009. It includes the best photos of Mongolian famous artist's 20 masterpieces.

Posts price: 10000 tugrig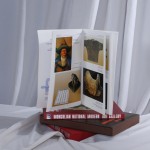 "Mongol akhui" book
This book is published from exhibition titled "Mongolian existance" by 800th anniversary of Great Mongolian Empire in 2006. It include the special and valuable masterpieces of culture and historical 120 pieces of collection of 14 Mongolian aimag.
Book price: 20000 tugrig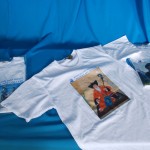 "T-shirt"
We published new souvenir for you. This is printed by M, L, XL size on white T-shirt
T-shirt price: 12000 tugrig

CUPS
These cups are printed photos of masterpieces and logo and good gift and usable souvenir.
| Mug | Cup | Coffee cup |
| --- | --- | --- |
| | | |
| Price: 8500 tugrig | Price: 9500 tugrig | Price: 7500 tugrig |